Microencapsulated
Microencapsulated
Microencapsulated preservatives for bakery and pastry
What is it?
Microencapsulation separates the active substance from the rest of ingredients with a protective barrier of film remaining intact until release is required.
Microencapsulation process is not an easy process, a good technology, a lot of development work and a big knowledge of products, raw materials and industrial processes are needed.
Llopartec has one line specifically designed to produce these range of products. Every microencapsulated product it could be said that is a tailor made product depending on customer process. 
Performance mechanism
The active substance delivery takes place during the oven step by the action of temperature.
The microencapuslated preservative does not attack the yeast, neither does it damage the gluten network, nor does it form pores in the alveolus.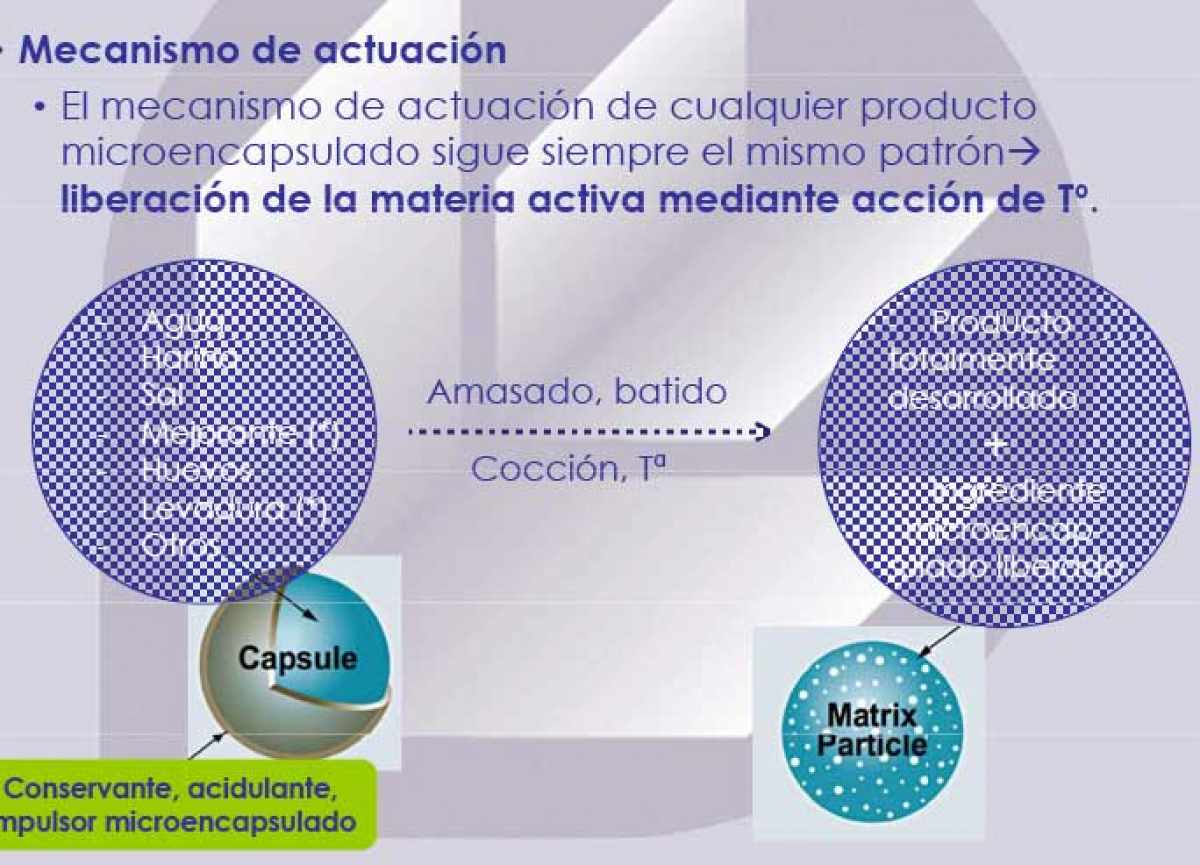 Avoid the reaction between the active ingredient and the rest.
Do not interfere with kneading and the proofing step, enabling the correct development of the piece.
Resist intensive kneading.
No pH alteration of the dough, so no alteration of their properties.
Lighter breads, better volume, more tender crumb, and finest alveolate will be achieved.
Up to 20% of yeast decrease compared to granulated ascorbic acid and up to 50% compared to powedered sorbic acid.
Up to 10% of yeast savings making use of microencapsulated sodium propionate.
Organoleptic properties of bread will be improved due to the fact that they will not smell yeasty.
Bakery with sweet proofed dough
Sorbic Acid (E200)
In proofed doughs, sorbic acid is the most used product when searching microorganisms growth inhibition (moulds and yeasts), due to the fact that they can double the bread shelf life.
When sorbic acid is used in a direct way, yeast is inactivated, decreasing considerably the volumen during the proofing step as well as the final volume achieved in the oven.
Microencapsulated sorbic acid is extremely effective because it is coated by a protective layer and it will not be able to perform and attack the gluten network and yeast. For this reason, the final volumen is better once the proofing time has finished and when the product is fully baked (at the end of the oven step).
The whole of it improves the production costs (yeast can be reduced) and the final product quality.
Calcium Propionate  (E282)
Calcium propionate alone or in combination with sorbic acid may also be used in proofed doughs. When used together, there is a synergic effect (less dosage of both products gets greater effectiveness).
When calcium propionate is used in a direct way, yeast may also be affected, but in a smaller extent compared to sorbic acid. The advantages of microencapsulated calcium propionate are the same as the ones of sorbic acid.
Pastry (Cakes, muffins, magdalenas, sponge cakes)
Sorbic Acid (E200)
In batters, microencapsulated sorbic acid prevents the premature reaction with sodium bicarbonate from the baking powder. This also avoids the baking powder over dosage leading to costs savings and the final product quality enhancement.
Sodium Propionate (E281)
This preservative may be used alone or blended. When used together with microencapsulated sorbic acid a synergic effect is established promoting the final product shelf life improvement.
Performed tests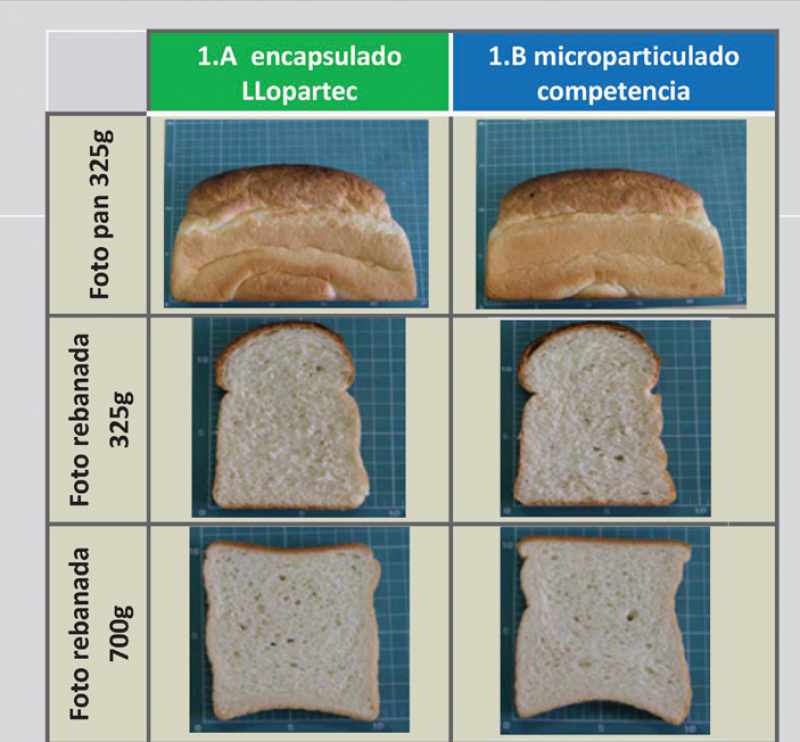 Volume: baking test (50 minutes proo- fing time). Product made with Llopartec preservative has more volume and better crumb structure.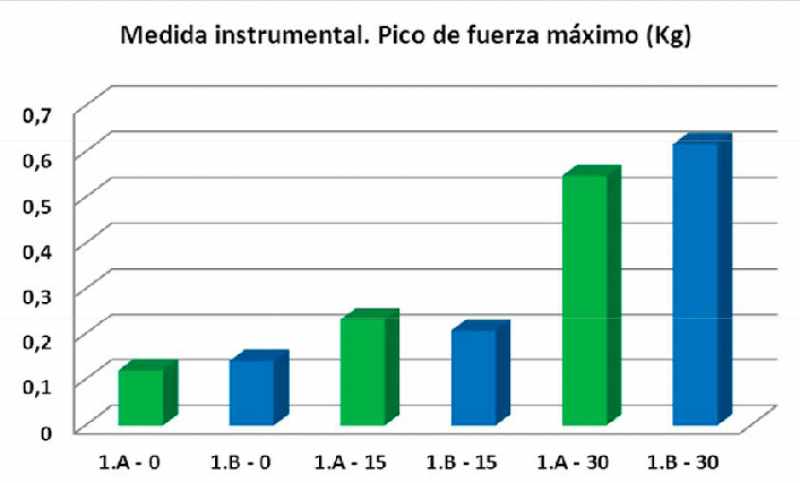 Texture: product made with microencapsulated preservative mantains a more regular texture and ages more slowly.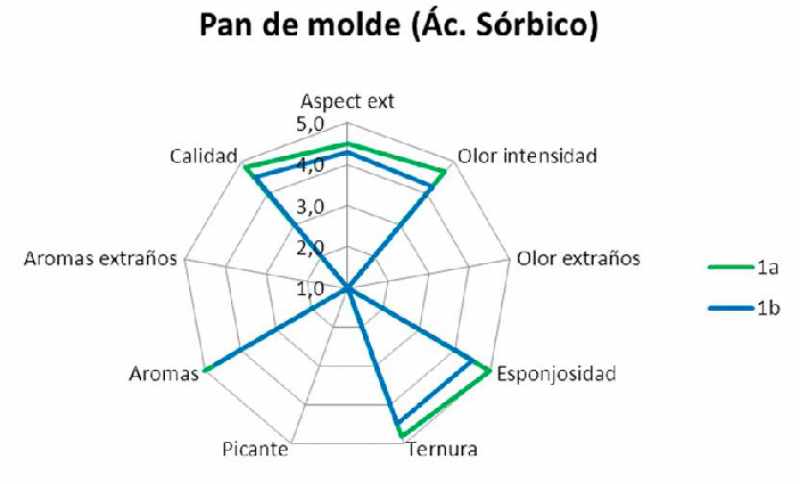 Sensory characterization: bread made with microencapsulated preservative has sightly better attributes compared to the product made with granulated preservative.
Applications
Proofed products:

Tin bread.
Wholemeal bread, rye bread, seed bread, etc.

Sweet doughs:

Croissants, brioches, berlinas, etc.

Pizza bases
Mexican tortillas, etc. 
Products
Microencapsulated Sorbic Acid 85/15
Microencapsulated Sodium Propionate 70/30
Microencapsulated Calcium Propionate 70/30